D

o you have your own story to tell? Or perhaps you've been looking for a place to share your voice…
Well, look no further!
Whether you've already been published or are just starting out, NiaMagazine.com wants to hear from you!
Launched in October 2015, Nia is a digital destination featuring lifestyle and empowerment related content for Black women. Our mission is to provide a platform for new and emerging writers, directors, authors and poets to connect. All writers and styles are welcome. 
Our Topics include:
WHAT'S IN IT FOR YOU?

Join our team of amazing writers, dedicated to inspire, motivate and encourage Black women across the globe.
HOW TO SUBMIT:
Personal essays, editorials, reviews and instructional content are welcome. Multiple writing styles are encouraged.
Please view our detailed guidelines/requirements and submit by clicking BELOW.  By submitting, you are agreeing to our Terms of Service.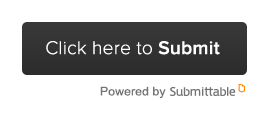 If your article meets our editorial standards and aligns with our content strategy, we'll respond within 3-4 weeks to discuss further. Can't wait to hear from you!