W

hether you've already been published or are just starting out, we want to hear from you!
Launched in October 2015, Nia is a new digital destination featuring lifestyle and empowerment related content for Black women.
We also aim to provide a platform for new and emerging writers, directors, authors and poets to connect with readership. All writers and styles are welcome. Please visit niamagazine.submittable.com/submit for detailed submission guidelines.
Our Topics include:
WHAT'S IN IT FOR YOU?

Join our team of writers, dedicated to inspire, motivate and encourage Black women across the globe. When you join, you'll become an integral part of the Nia team, with benefits including:
Access to an engaged, female audience
Your own exclusive "Writer's page" on Nia, showcasing all of your content published on the site
Each published article will include a link to your url, blog and/or social media platforms
Exposure – opportunity to increase your following and drive traffic to your web/blog and social media sites
Contributor byline – exposure that you can leverage on other platforms
HOW TO SUBMIT:
Personal essays, editorials, reviews and instructional content are welcome.  Multiple writing styles are encouraged.
Please view our detailed guidelines/requirements and submit by clicking BELOW.  By submitting, you are agreeing to our Terms of Service.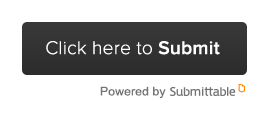 If your article meets our editorial standards and aligns with our content strategy, we'll respond within 4 weeks to discuss further. Can't wait to hear from you!